New to Market SAAS Client - Recruitment Process Outsourcing (RPO)
08 Nov, 2023
The ClientOur client is a US-based SAAS multinational company with ambitious plan of&nb...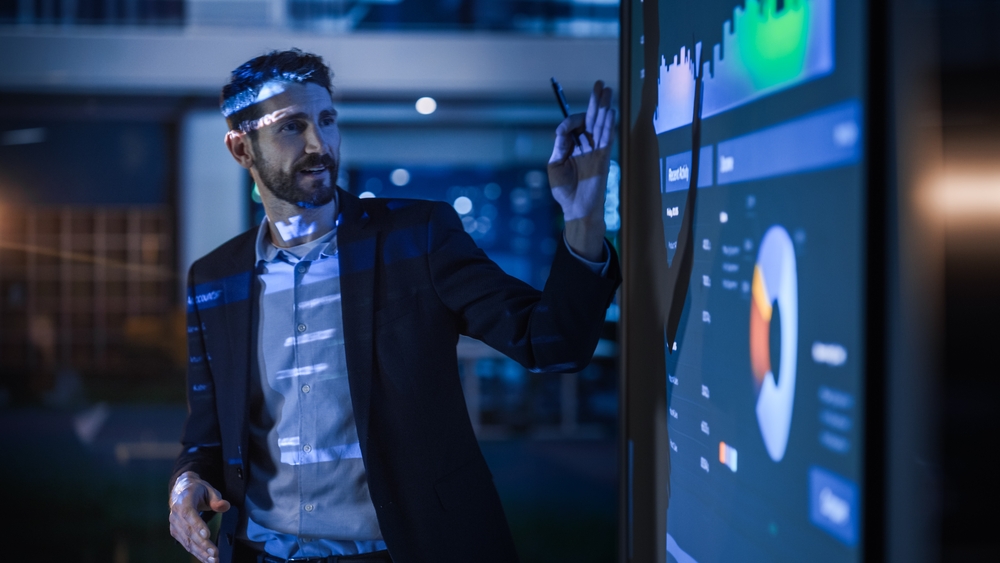 The Client
Our client is a US-based SAAS multinational company with ambitious plan of establishing a new EMEA HQ in Europe.
Client Challenge
As a new entrant to the European market, our client faced some unique challenges, including--
Choosing a location in Europe that satisfied their requirements and the research surrounding that decision from a talent perspective.

A need to rapidly scale operations quickly & initially confidentially across a myriad of disciplines and functions

No team or local presence in the location

Lack of brand recognition in the region

No local talent market knowledge around trends, salaries & benefits

Adapting to an uncertain business environment

How to compete for talent in a tight competitive marketplace
Client Journey
At the outset of this journey, the client required extensive support, information, and research to support their location investment decision. As with most companies deciding on a new location, this required a lot of preparation work. As part of our support, Cpl's Talent Evolution Group brought a diverse team of experts from across the group, including our talent acquisition, data & research analysts, digital marketing, brand strategist, strategic account manager and regional teams.
The team came together with the client to help build out comprehensive data and support, that showcased how this project could be completed. For example, the company needed to complete an in-depth analysis of salary and role types across 4 key locations, spanning 150 unique job titles. This meant creating 600 individual salary data points to help inform our client's decisions.
Cpl's Talent Evolution Group, in partnership with the client, looked to build out a comprehensive solution design. This was underpinned by project methodology, in which we were able to embed key processes, strong communication, and reporting cadences that would lead to success. This approach brought transparency to the project and set expectations around key timelines and deliverables.
A core element of this project was positioning our client as an 'employer of choice' in this new region to attract talent at scale. To enable this, we worked with the client to localise and leverage their own global People Value Proposition (PVP) messaging. Cpl's Talent Evolution Group, designed, built, and deployed a full marketing and in-market communications strategy. Additionally, we created compelling go-to-market narratives that were embedded in our sourcing strategies across all our talent delivery teams.
Having a proper partnered relationship with the client was fundamental to this journey. For example, they provided a dedicated vendor manager, who was critical to all aspects of the project.
RPO Elements
At the core of our talent solutions services sit our "Elements of Talent Innovation;" an approach that enables us to bring, at speed, the most relevant services, competencies, and skillsets together based on where our clients are on their talent journey.
As each client is unique, our "Elements of Talent Innovation" are designed in a way that is practical to implement. They also address the real-world problems, while adapting to each client's unique needs and way of working.
To help our SAAS client reach their talent acquisition goals, Cpl's Talent Evolution Group team applied the following elements:
Programme Management

Talent Acquisition

Localised Sourcing Strategy

Talent Pool Management

Talent Brand Amplification

Recruitment Coordination

Recruitment Marketing

People Value Proposition

Reporting and Insights

Market Entry Advisory

Candidate Experience

Recruitment Function Design

Talent Technology Advisory
Client Success
The key to this project's success was the client's belief in partnership. The client's approach to partnership from the beginning became the cornerstone of all aspects of the project. Our team fully engaged with the client on what was to become a truly joint mission.
The entire journey was based on transparency and trust. This meant all aspects of work, from research, to sourcing confidentially, took on greater significance. Each challenge was met, despite all the difficulties. These challenges included deep analytical research into market entry talent analysis, hiring all roles remotely, recruiting and hiring under full NDA and in an anonymised manner, confidential executive search, and creating a unique approach which helped the client successfully launch into a new market.
Results
Over an 18-month period our client went from having a vision to establish a new EMEA HQ to a fully operational facility with over 265 employees. Cpl's Talent Evolution Group placed candidates across, digital, technology, finance, product marketing, sales, inside sales, CX and customer support, across all levels. Some key milestones include:
Project delivery ahead of time and in budget

100 hires in 100 days

2:1 interview to offer ratio

Over 97% offer acceptance
By working closely with our client, we also managed to make a significant impact on their DE&I objectives. In some cases, we exceeded the market standard with respect to gender balance. Together, with our client, we hired 48% females and 52% males across 11 different nationalities.
Cpl's Talent Evolution Group helped amplify the client's employer brand in the local market. Activities included:
Social media campaigns across, LinkedIn, Facebook, and Instagram.

Targeted email campaigns, radio and newspaper advertisements

Dedicated career jobs portal for all candidates, with well over 5,000 page visits in the first three months.

Launched 30-minute live broadcasts featuring key senior leaders across social media, resulting in over 12,000 video views on LinkedIn.