Scaling Financial Services Client - Managed Service Provider (MSP)
13 Nov, 2023
The Client A large and historical financial institution which provides&n...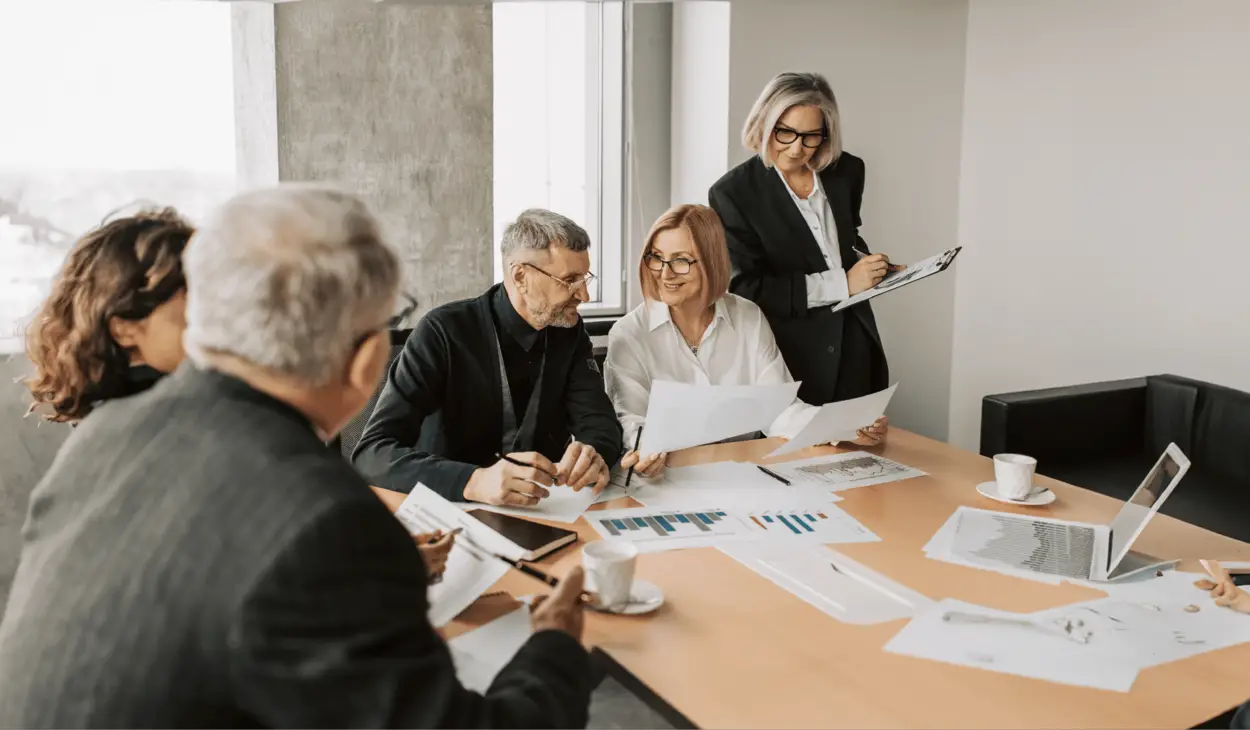 A large and historical financial institution which provides a broad range of personal and commercial financial services.
Since partnering in 2013, Cpl's Talent Evolution Group and this financial services client's relationship has grown tenfold. What initially started as a Managed Service Provider (MSP) offering for the acquisition and management of 50 new employees has expanded to the acquisition and management of over 700 temporary and contract workers on a daily basis.
This enterprise MSP has grown from an end-to-end customer support role-oriented MSP to now include positions across the institution, from technology contractors to human resources (HR), and specialised finance roles.
The Talent Evolution Group's focus on the 'quality of hire' is a key reason this client relationship has grown over the last 10 years. Many of our contingent hires go on to become full-time employees, a testament to quality of our processes, screening, and in-depth alignment with our client's needs.  
As the world of financial services evolves, so do the staffing needs of large multinational institutions. Many financial service providers have found themselves switching focus to online and phone services, to better meet customer needs. To help address the talent needs behind these new services, our client reached out for expert advice from Cpl's Talent Evolution Group team. Their main challenges were:  
Filling contact centre and additional support roles 
Reducing the time spent on resourcing, interviewing, and training

Ensuring robust governance and compliance, including background checks, were to standard

Aligning with a partner with scalability capabilities, who could cater to evolving needs  

Engagement and management of a temporary workforce, including the provision of payroll services

Maintaining workforce flexibility while reducing employee attrition
Starting in 2013, with a contingent workforce of 50, this MSP has grown to an average workforce of 700 in 2023. Depending on client projects, we hire between 30 to 100 temporary staff every month. As the relationship and trust between the two parties grew, so did the needs of the MSP and the integration between the provider and client. For example, Cpl's Talent Evolution Group team, provides in-depth background checks for employees and handles all aspects of payroll.
The client sees contingent talent as their own, and we work in partnership on talent goals such as Diversity, Equity, and Inclusion (DEI). Cpl's Talent Evolution Group ensures a best-in-class DEI focus, from talent attraction through the entire recruitment process, utilising data capture to inform and improve these initiatives.
One of the main focuses of the MSP is quality of hire. This focus is evidenced by the fact that nearly 400 people moved from the MSP to permanent positions with the client in 2022 alone. Additionally, we manage the early-stage processes for recruitment, with the client only being involved at final interview stage.
The client's trust in Cpl's Talent Evolution Group to source and interview candidates is also evidenced in our interview to placement rate of 1.3 to 1. This has reduced the time spent on interviewing by the client's hiring managers by of over 1500 hours per year.
Cpl's Talent Evolution Group team uses a unique customisable MSP process, called the 'Elements of Talent Innovation.' Cpl's Talent Evolution Group provides a full range of MSP service components, which are broken down into these elements.
By analysing the tender, having in-depth discussions with the client to understand their goals, and using their vast industry knowledge, the Talent Evolution Group team can offer up a program tailored specifically to meet the client's needs. This approach meets client expectations and allows Cpl's Talent Evolution Group to utilise several aspects of each type of MSP offering.
The Talent Evolution Group team proposed applying the following elements to help the client reach their hiring goals: 
Programme management  

Talent acquisition 
Localised sourcing strategy 

Talent pool management 

Recruitment co-ordination 

Recruitment marketing 

Employer value proposition 
Employee value proposition  

Reporting and insights 

Candidate experience  

Recruitment function design 

DEI 
Training 

Cost optimisation 

Technology platforms 

Compliance and legal advisory 

Contingent workforce engagement
Financial process management 
Since the beginning of the MSP, Cpl's Talent Evolution Group team have consistently met and exceeded the client's expectations. The objective of our partnership is providing continued support for the sourcing and recruitment of the best talent across our client's business, while providing a great candidate and hiring manager experience.  
Cpl's Talent Evolution Group have been able to realise this goal by anticipating needs. We keep a qualified and up-to-date talent pool, ready to be mobilised at a moment's notice. In fact, most MSP role requests are presented with qualified Curriculum Vitaes (CVs) within 48 hours of the request and filled within 15 days, including the extensive security background checks required for financial service positions. An average interview- to-placement rate of 1.3 to 1 shows the quality and motivation of the Talent Evolution Group candidate talent pool.  
Over the past 10 years, this client's MSP programme has scaled to 10 times the original request, from 50 new employees to over 700 temporary and contract workers. It now spans multiple departments and encompasses high-end contractors. In a four-month period alone, we sourced 400 candidates, demonstrating a high capacity for scalability and adaptability to the needs of our clients.
Cpl's Talent Evolution Group team manage a growing workforce and work in tandem with the client to ensure the quality of hire, candidate experience, and hiring process are simple and effective. This client continues to extend and enhance their MSP, a reflection of their positive attitude and appreciation of the Talent Evolution Group's contribution.