The best ways to show employee appreciation
03 Mar, 2023
2 minutes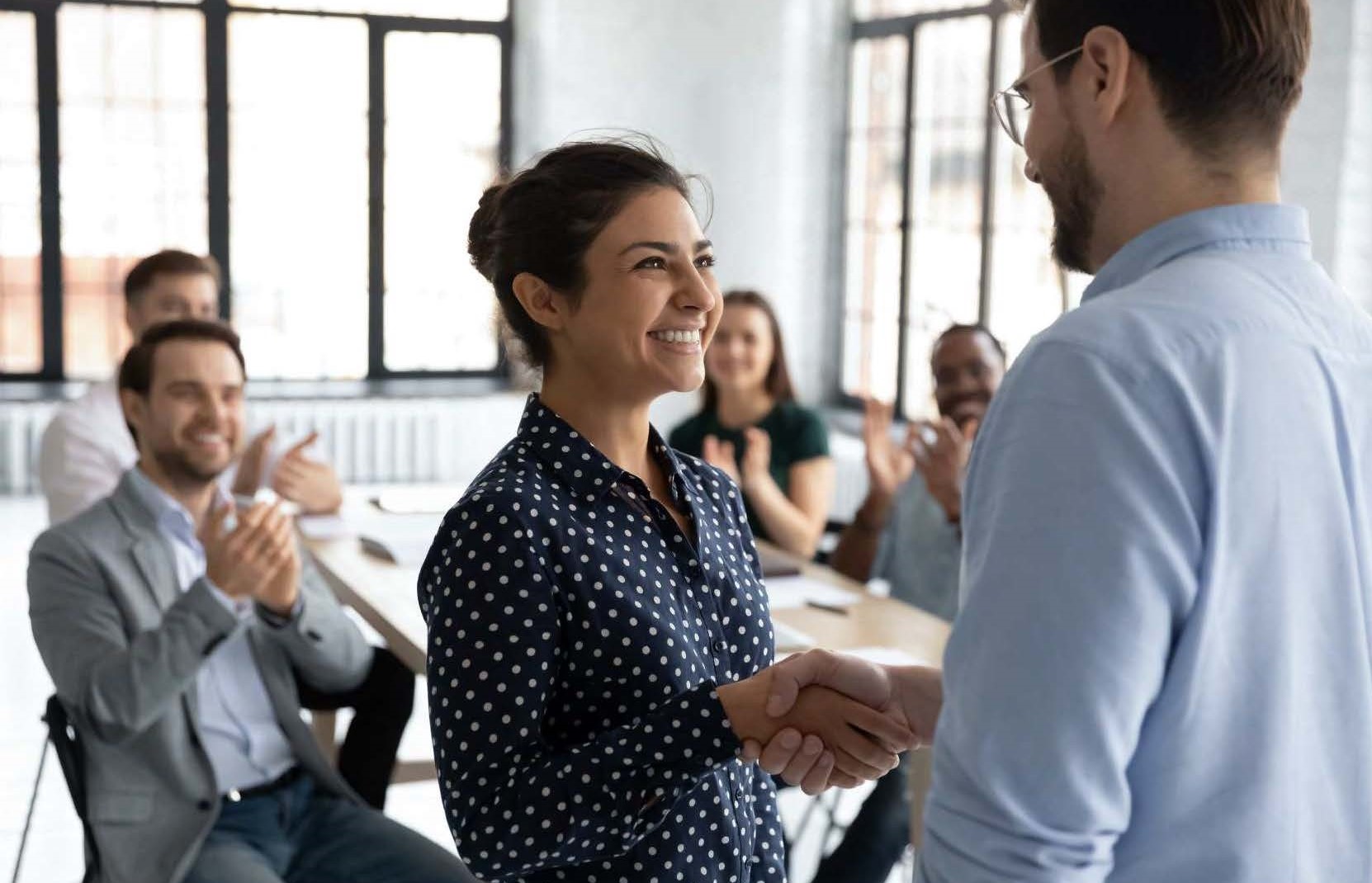 A recent survey from Cpl's Talent Evolution Group found that almost a third* (32.2%) of employees are handing in their notice because they feel there is a lack of recognition for their efforts. So, national days like Employee Appreciation Day are key to raise awareness for the importance of employee recognition and retention. Although showing appreciation for the hard work of employees shouldn't be limited to just one day a year, here are a few ideas from talent and retention experts, Cpl's Talent Evolution Group, that employers can do on National Employee Appreciation Day to ensure their talent feels valued and appreciated:
Value Nominations – there is nothing like recognition to make people feel their hard work is appreciated. Set up peer recognition nominations, so that everyone can express their appreciation for one another.
Coaching Sessions- Support your employee's full potential with a coaching session to bring out personal and professional development goals. This session can be used to co- craft part of your employee's personal development journey throughout the year.
Sustainability – show appreciation for your employees by using the day to look at how to bring sustainability into your everyday working practice.
Social Activities – we spend most of our week with our colleagues in a work setting, so treating staff to a social activity that isn't work focused helps staff to unwind and have fun, whilst bonding and improving cross departmental relationships. Bowling, karting, or just going for drinks or dinner are all fun ideas. If you don't have budget, then consider a board game session or an employee quiz.
Employee Wellbeing – introduce mindfulness training that can be used on the day, or setting aside a mindfulness room that employees can use when needed during work.
Team Building – team building activities help colleagues build trust and rapport with their co-workers. Not only is team building an opportunity to have some fun, but it also promotes collaboration and rich communication.
Time off work – although it may sound counter-intuitive, encouraging employees to invest in their personal lives (from childcare responsibilities to social clubs and activities) can improve work-life balance, and in turn, performance. Allow employees a day off, or to leave work early, so they are vitalised and more focused on their return.
* The survey was conducted among 1,500 UK adults who have resigned from a job role within the last five years. Polling took place during February 2023.
ABOUT CPL'S TALENT EVOLUTION GROUP
Cpl's Talent Evolution Group is part of the Cpl group of brands and businesses – a transformational talent solutions organisation which provides services across the full talent spectrum.
Contact us to learn more about the ways that you can attract and retain the best talent.