8 Key Reasons to Engage a Managed Service Provider (MSP)
06 Nov, 2023
4 minutes
What is an MSP? A Managed Service Provider (MSP) offers comprehensive talent acquisitio...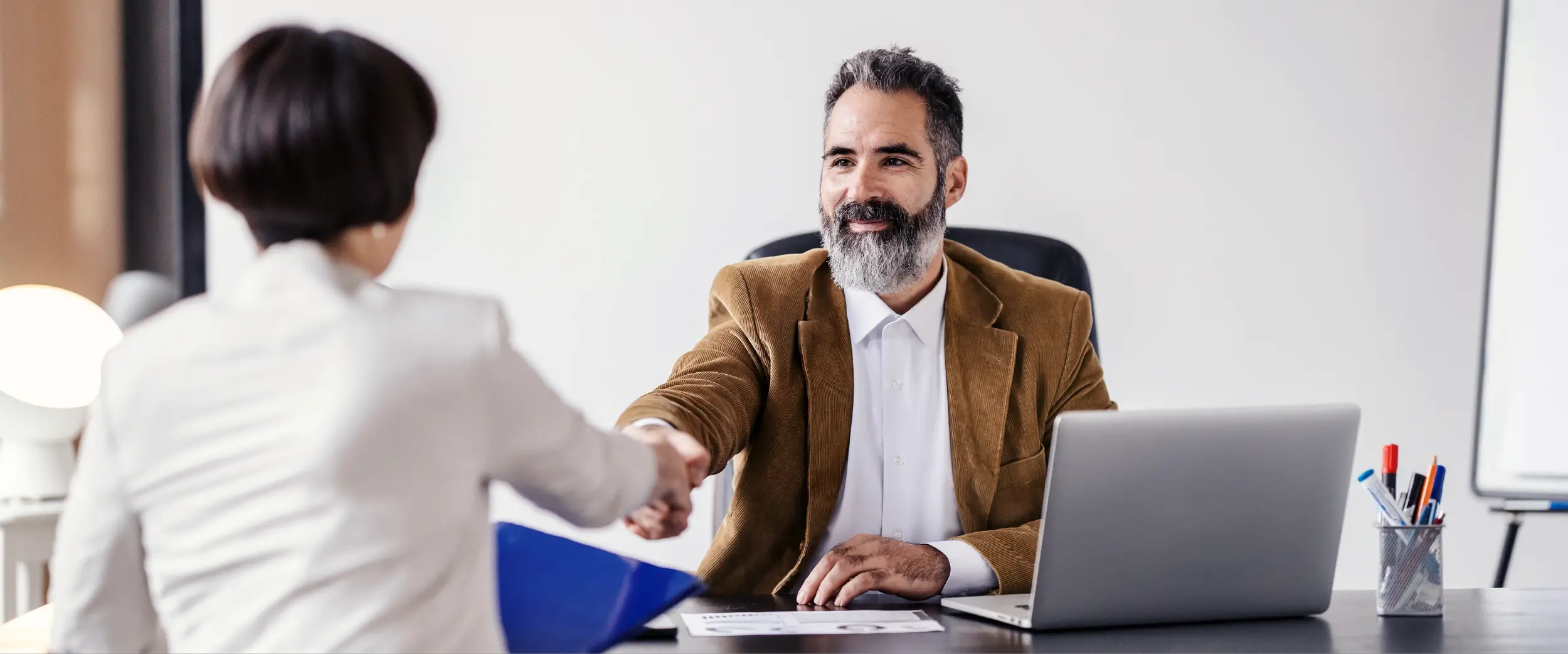 What is an MSP?
A Managed Service Provider (MSP) offers comprehensive talent acquisition solutions for temporary, contractor, and other contingent talent. These services include, but are not limited to, talent attraction, sourcing and screening, assessments, onboarding, and managing blended workforces through their work life cycle.
Future focused Managed Service Providers recognise that managing a blended contingent workforce is a complex service that includes recruiting, engagement, worker experience, performance management, and compliance governance.
Partnering with an MSP enables organisations to access talented professionals for temporary, limited company contractor, statement of work (SOW), temp to hire, and other complex contingent workforce requirements. This partnership focuses on giving maximum flexibility and transparency while benefiting from regulatory expertise on your blended workforce. MSPs provide cost savings benefits, better hiring outcomes, and specialised technology, enabling businesses to further improve their talent acquisition and management processes.
To better understand how a Managed Service Provider can help you meet your business goals, we have compiled a list of 8 key reasons to engage an MSP partner.
Benefits of partnering with an MSP
1. Reduce workforce spend
As Managed Service Providers centralise the management of an organisation's contingent workforce, they also bring new levels of oversights and reporting. This centralisation and oversight enable the benchmarking of costs across the entire organisation. MSP partners can provide transparency on market rates in the regions that organisations operate in. This transparency allows for the optimising of employment costs and can lead to better hiring rates.
An MSP has constant visibility into market trends, talent supply shortages, and salary expectations, allowing businesses to hire the right people at the right time for the right cost.
2. Access to the latest technology
An MSP can offer organisations access to the latest talent acquisition and management technology. This partnership enables organisations to gain access to best-in-class technologies that they may not have had access to previously. These technologies provide a competitive edge when it comes to talent acquisition, along with the ability to hire more efficiently.
3. Minimise downtime
An MSP can help minimise downtime by providing a range of services designed to ensure a smooth recruitment process. This involves using the latest technology and best practices to ensure that the right candidate is identified quickly, reducing the amount of time and effort that would otherwise be spent searching for potential candidates. Additionally, an MSP can provide access to specialist support services, allowing organisations to quickly receive advice and guidance on any current or potential issues they may be facing in recruitment. This specialist support helps to reduce downtime associated with unexpected delays during the talent acquisition process.
4. Governance and compliance
Many organisations operate not only nationally, but globally. How can organisations verify that contingent workforce contracts are fully compliant with associated local labour laws and legislation? With 30%-50% of the UK's overall workforce being comprised of contingent workers, ensuring that you are completely compliant with all associated labour laws and legislation is particularly imperative.1
By centrally managing contingent talent, an MSP partner guarantees that an organisation's workforce and associated requirements meet all the local governance and compliance standards, regardless of location.
5. Scaling
An MSP helps organisations to scale by providing access to a wide range of recruitment tools and services. This includes software designed to quickly identify potential candidates, which allows for the rapid hiring of qualified candidates. Additionally, an MSP can provide access to HR and other management systems which allow organisations to easily manage their employees and enhance the efficiency of their operations. All these services help to reduce the amount of time and effort required when scaling operations. An MSP enables organisations to remain focused on growth while minimising any potential delays caused by inefficient or out-dated processes.
6. Access to specialists when needed
As part of the service offering, an MSP partner offers dedicated teams of specialist recruiters who are specially skilled in sourcing niche and hard to-fill talent gaps. This specialisation provides a cost-effective alternative to traditional recruiting methods, allowing businesses to save money while still receiving high quality candidates.
7. Better Third-Party Vendor (TPV) engagement
MSP partners will take responsibility for the engagement and management of current agency suppliers, saving you time and cost. A premium MSP partner will also renegotiate rates with existing agencies, manage these agencies, and guarantee that you get the right talent for your business needs. An MSP partner will also provide access to new, proven, and trusted suppliers that organisations might not otherwise have come across.
8. Transparency and visibility
Many organisations use multiple agencies to help meet their contingent talent needs. As different suppliers use a wide array of reporting tools, it can become difficult to consolidate the various reports and get a clear picture of an organisation's contingent workforce. An MSP partner is responsible for producing accurate workforce reports, which provide valuable insights into workforce costs and recommendations for optimisation. Understanding one's workforce is the first step to build a transparent system, enabling strategic future decision making.
Changing economic conditions, scaling, and expansion into new markets add stress to businesses' talent acquisition needs. Many businesses in a phase of accelerated growth rely on contingent workforces to alleviate the pressures on their permanent workforce. An MSP helps organisations rapidly scale while ensuring the contingent staff meet expectations.
By working with a MSP partner, like Cpl's Talent Evolution Group, an organisation can save on costs, as they don't need to employ a permanent team to reach short term growth goals. This flexibility can save your business money in the long run.
MSP gives access to access to technology, market trends, performance analytics, workforce opportunities, rate benchmarks, and the latest industry insights. This information optimises your workforce, ensure you're staying competitive in the recruitment market.
Cpl's Talent Evolution Group understands the environment you're operating in and is committed to providing you with professional and efficient services.
Is an MSP the right solution for your organisation? Contact us to learn more.
References
Altman, E.J. et al. (2023) Bridging the Management Gap: The Case for integrating management of Contingent Workers, Deloitte Insights. Available at: https://www2.deloitte.com/uk/en/insights/topics/talent/contingent-workforce-management.html (Accessed: 07 September 2023).