10 benefits of Recruitment Process Outsourcing (RPO)
16 May, 2023
5 minutes
In Recruitment Process Outsourcing (RPO), an organisation partners with an external service ...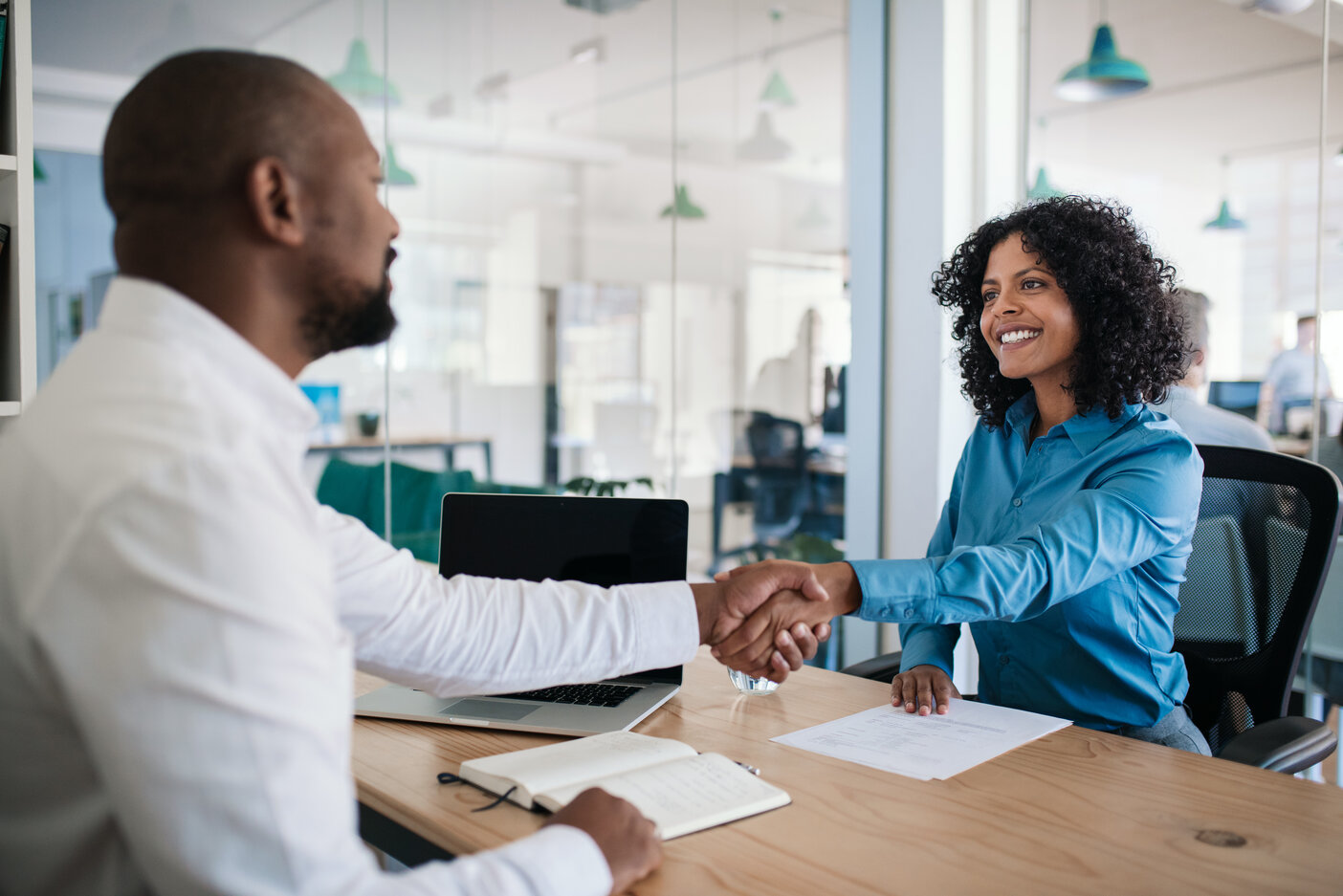 In Recruitment Process Outsourcing (RPO), an organisation partners with an external service provider to develop and implement talent acquisition strategies which address specific business needs. The RPO partner handles various recruitment tasks including, but not limited to sourcing, candidate screening, interview scheduling, job advertising, and onboarding activities to help streamline the recruitment process for the client.
An RPO partnership, however, offers more than quick solutions to fulfil immediate recruitment needs. It improves recruitment procedures, brings expertise, and equips businesses with the necessary resources to attract and retain quality talent. An RPO provider, such as Cpl's Talent Evolution Group, can develop a bespoke talent acquisition strategy and lend long-term support, which caters to the RPO partners' specific recruitment and retention needs.
An experienced RPO partner aligns with the client company's culture, values and hiring objectives. A strategic partnership results in a range of short and long-term outsourcing benefits. These benefits include assessing business needs and sourcing the highest quality and most suitable talent. An RPO is a strategic approach to recruitment that focuses on, hiring the right talent at the right time, which leads to significant cost savings and improves employee retention.
To better understand how Recruitment Process Outsourcing can help you meet your business goals, we have compiled a list of 10 key benefits of partnering with a premium RPO provider.
1. Cost Efficiency
Recruitment Process Outsourcing reduces total recruitment spend by scaling up, or down to meet business needs. RPO also increases cost efficiency by providing specialised expertise to support in-house talent acquisition (TA) teams. Many internal teams focus on recruitment across the organisation, while RPO support can provide role-specific knowledge and know how. Leveraging an RPO support, allows for access to a larger candidate base and deeper talent pools.
2. Scalability
An organisations hiring needs are variable. These recruitment needs can be affected by changes such as business growth, seasonal fluctuations, and even expansion into new markets. Managing these consistently changing hiring demands can put undue pressure on internal TA teams. It is challenging to maintain these teams when demand is low, and team members are reassigned to hiring for other business areas. In such cases, an RPO solution provides a valuable option for managing peaks and troughs in hiring volume, leveraging its reliable and variable cost process to accelerate recruitment and efficiently handle periods of heightened demand. Recruitment Process Outsourcing's ability to scale is coupled with its responsiveness to business needs. An RPO partner uses and garner valuable insights from its industry expertise to anticipate changes in hiring demand, which allows it to align resources effectively.
3. Quality Hiring and Staff Retention
By employing strategies to attract and engage the best talent for each role, the RPO partner will secure qualified candidates, irrespective of how hard to fill the position may be. An RPO partner can access a more extensive pool of candidates, which reduces time to hire, especially during peak periods of demand. An RPO partner also supports increased staff retention by ensuring that the candidate experience is of the highest quality throughout the entire engagement process. The RPO provider's attention to each candidate fosters a positive reputation for client businesses and enhances their ability to attract and retain top talent.
4: Time Efficiency
One of the benefits of outsourcing the talent acquisition process is that outsourcing allows organisations to prioritise their fundamental goals and objectives. If a company is undergoing swift expansion and requires extra resources to meet operational demands, an RPO provider can expedite the recruitment process while optimising existing procedures to deliver desired outcomes in a prompt and efficient manner.
5. Compliance & Governance

Recruitment Process Outsourcing partners possess extensive knowledge of regional employment laws and standards. They provide advisory and guidance services throughout the candidate engagement process, ensuring compliance with all legal requirements, while maintaining records of such information for future auditing purposes. This expertise in compliance and governance is particularly applicable to clients looking to enter new markets.

6. Employer Brand

Positive employer branding helps to attract and retain top talent and promotes a positive reputation. This reputation and brand building is particularly important on social media platforms such as Glassdoor, which have a significant impact on an organisation's ability to hire quickly.

As part of a comprehensive RPO, the RPO partner will focus on positive employer branding through proactive social media advertising and management, by crafting an employer value proposition, and ultimately by delivering an agreed-upon recruitment strategy.

These strategies aim to broaden the organisation's talent pool, allowing access to the required skills when needed, streamlining the hiring process to provide the best candidate experience, and promoting a positive sentiment about the organisation.

7. Technology, Data & Analytics

The use of data and analytics is critical to the success of any organisation. An RPO provider can introduce specific recruitment technologies, like Human Resource Information Systems (HRIS) or Applicant Tracking Systems (ATS). These technologies efficiently track key metrics essential for enhancing business growth. The RPO provider records every stage of the recruitment process, facilitating real-time reports and detailed insights to make prompt decisions. An efficient data tracking system not only enables agile decision-making but also simplifies subsequent audits of recruitment activities.

8. Hiring Experience Optimisation

The recruitment process involves not only the candidates but also internal stakeholders, such as hiring managers and Human Resources (HR) personnel. An RPO partnership begins with collaboration between the provider and the organisation's HR department, to optimise the recruitment process by centralising all talent acquisition activities. By streamlining the recruitment process, internal stakeholders get quicker and better visibility into the overall hiring process, which enhances the quality of hires.

The RPO provider becomes embedded in the client organisation and develops a full understanding of its business requirements. They work closely with hiring managers to determine employment gaps and to clearly define each roles specific requirements.

As candidates move through the hiring pipeline, the RPO partner evaluates critical factors such as skills, behaviour, and cultural fit, to ensure that only the most qualified individuals are invited to interview. Implementing these strategies optimises the recruitment process and yields high-quality talent for organisations.

9. Accountability

The RPO partner takes full responsibility for meeting objectives and delivering results. Selecting the right RPO partner significantly reduces risk for organisations and ensure access to the necessary expertise and experience when filling the required job roles. The RPO partner diligently tracks and reports on all processes, enabling efficient forecasting and future planning.

10. Candidate Engagement

Recruitment Process Outsourcing generates well-informed and knowledgeable candidates who are highly engaged and affiliated with the company brand.

An expert RPO partner will achieve this by strengthening the talent acquisition process to enable companies to align hiring with business strategy, fostering an agile approach to talent acquisition. The RPO partner will also centralise the recruitment pipeline, reducing ambiguity and creating a clearly defined and predictable process for candidates.

This transparency positively improves the candidate experience and user journey satisfaction levels. This process optimisation is most effective when partnering with an RPO provider who prioritises candidate engagement, feedback, and interview scheduling.
Recruitment Process Outsourcing (RPO) is a strategic recruitment approach that focuses on sourcing the right talent at the right time, leading to significant cost savings and enhanced employee retention for client organisations. A competent RPO partner should align with the client company's culture, core values and hiring objectives to foster a meaningful partnership. Effective collaboration results in various short-term and long-term benefits recruiting the most suitable and high-quality talent to suit business needs.

Cpl's Talent Evolution Group is an RPO provider that can deliver a tailored talent acquisition strategy and offer long-term support that meets the client partner's unique recruitment and retention requirements.

How can the benefits of Recruitment Process Outsourcing benefit your organisation? Contact Us to learn more about Cpl's Talent Evolution can help you.